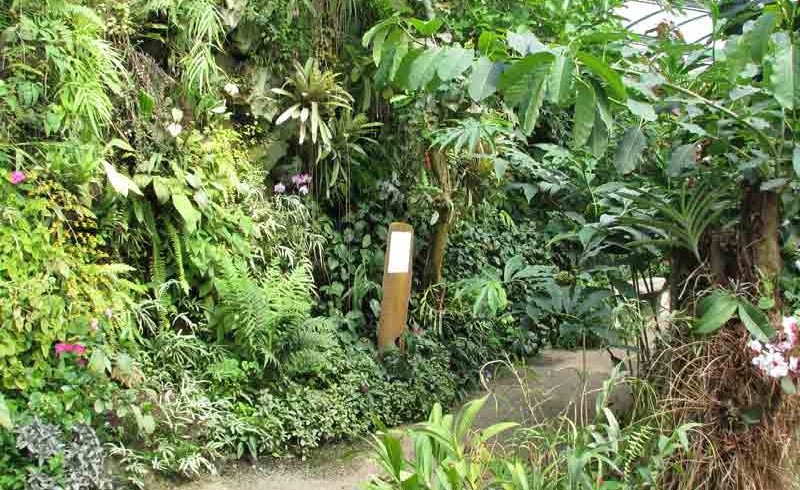 The Naturospace has welcomed new exotic plants from the French National Museum of Natural History… which will delight both visitors and our glasshouse residents.
Originating from the French National Museum of Natural History's tropical glasshouses, rare plants have come to enrich this equatorial park which was already the only one of its kind and member of the "Normandy Parks and Gardens" Club. Throughout their course, visitors will be able to admire rare Malvaceae, similar to Hibiscus, Rubiaceae, from the coffee family, as well as several unusual shrub varieties which will regularly bloom throughout the year.
To ensure the butterfly house opens with an outburst of colour, the exotic garden has been deliberately kept at a higher temperature, to the point that the first petals have already appeared. With some of our new species being nectariferous, much delight has been witnessed among our first Costa Rican butterflies that have been fluttering and dancing around for several days now.