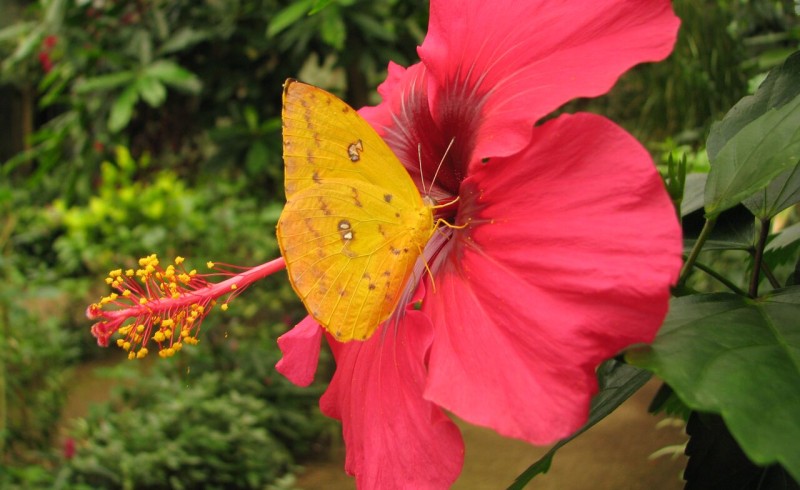 Every year, the Easter holidays bring their share of surprises at the Naturospace Butterfly House, as can be seen with the many births due to take place over the following weeks.
Tropical butterflies unfurl their colours
This Easter holiday period in Honfleur is ideal to admire the tropical butterflies that have made the Naturospace's repute since its opening. 400 arrive every week in the shape of chrysalises from Costa Rica, El Salvador, the Philippines and Tanzania. Placed within our incubator, one week later they slowly unfurl their wings under the eyes of our visitors. The days getting longer makes them more active and inclined to come and rest on your shoulders… Such is the butterfly effect!
Well bred birds in Honfleur!
This year, our birth column during the Easter holidays is filled with a great many birds at the Naturospace in Honfleur. Whilst the garden is in magnificent bloom, nests are multiplying throughout the butterfly glasshouse. Spring is here! There should be more white-cheeked touracos, crested partridges, Gouldian finches and Java sparrows to be seen over the next few days. It is up to you to spot the chicks that have just broken their way out of their egg, in the throes of learning how to fly before soaring up into the glasshouse. This show is magical for visitors who have come to admire these exotic birds in a unique zoological area, where they live in absolute freedom. Births are also taking place under water, with the arrival of tiny Koi carps.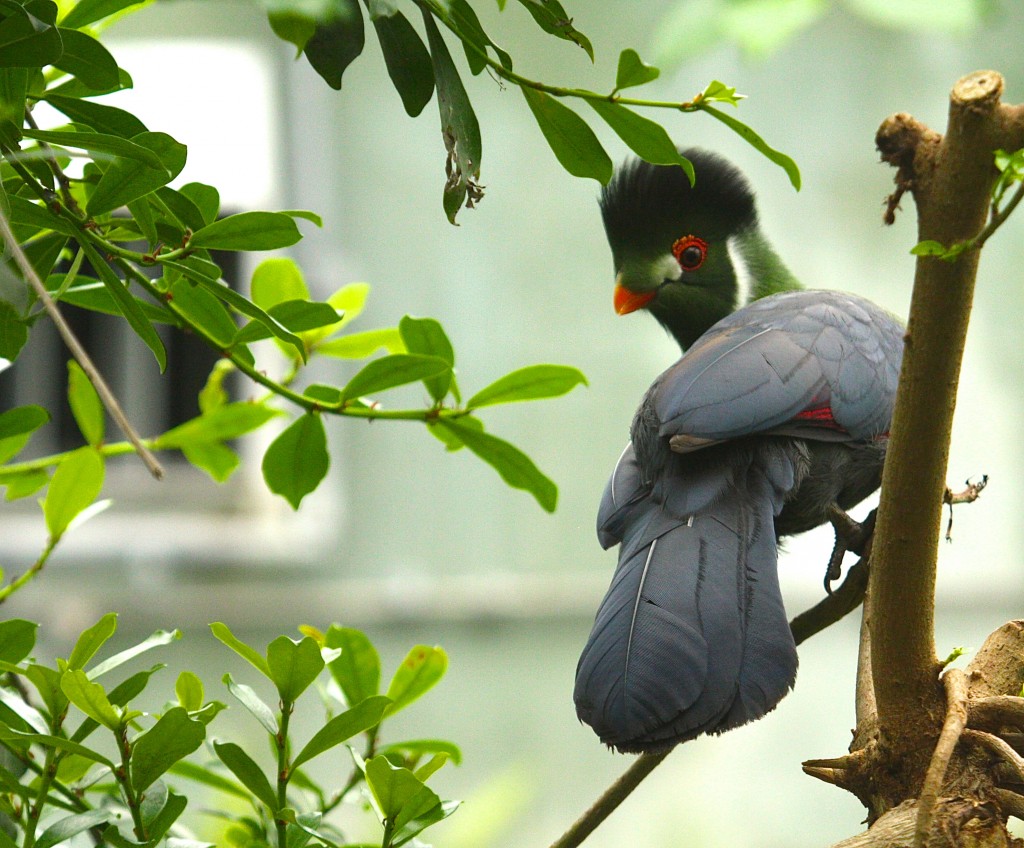 When these birds and fish are older, a great many of them will head off to exciting new horizons, often far away from Normandy. Some birds will be kept for their colours, others will be conceded to other parks. This is how our white-cheeked touracos that were born last year left for the Parc de Clères, the crested partridges for the ZooParc de Beauval, whilst the Koi carps have gone to live in an outdoor pool at the Zoo de Champrepus.