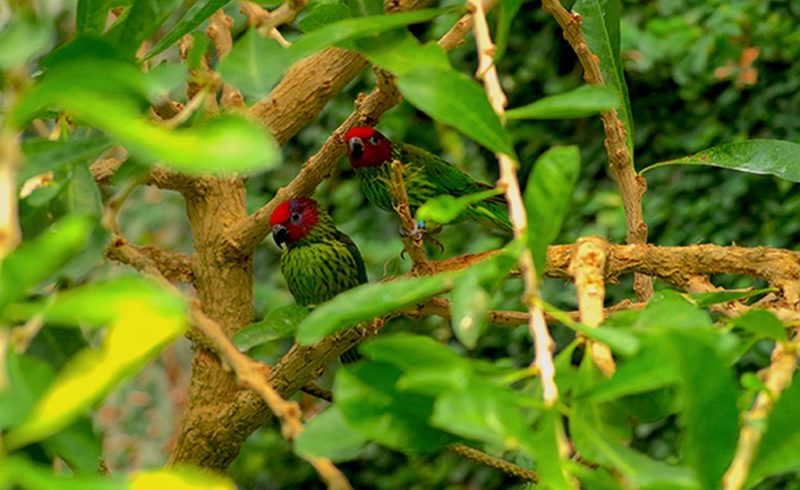 The glasshouse home to butterflies and exotic birds never ceases to amaze guests through its tropical world which is in constant motion. Come and pay us a visit during the autumn school holidays!
After a successful summer season that witnessed a rise in visitor numbers, the Naturospace in Honfleur offers you the opportunity of returning to the magical world of tropical butterflies, birds and plants during the autumn school holidays. Located merely 2 hours away from Paris, come and journey far away into our Amazon rainforest based in Normandy!
A new butterfly has made its debut
The Naturospace receives chrysalises that each morning turn into magnificent butterflies under the wonderstruck eyes of visitors of all ages. The glasshouse in Honfleur is the first in Europe to have managed to make the
Euptychia antonoe
butterfly reproduce. You will be able to recognise the magnificent butterfly through the brown stripes on its wings that also sport big eyes, to better deceive enemies.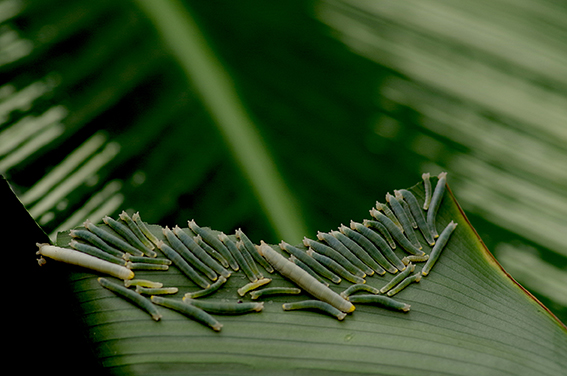 Opening Times at the Naturospace during the Autumn Holidays
During the autumn school holidays, the tropical glasshouse is open daily and continuously from 10 a.m. to 5 p.m..
Birds to discover at a leisurely pace
During low season, an atmosphere of peace and tranquility pervades the glasshouse. Now is the chance to take your time and follow the signs presenting our birds before seeking them out. It will be easy to come across the Victoria crowned pigeon that greatly impresses visitors with its weight nearing 2 kg (or 4.4 lb) and its 75-cm blue wingspan. We have also recently welcomed Goldie's lorikeets, pretty green-feathered birds that sport a bright scarlet head. Crested wood partridges, turacos, Java finches… It is up to you to keep your eyes wide open and recognise them!
An exceptional garden as extraordinary as ever
The Naturospace has earned the title of Park and Garden of Normandy through the beauty and variety of species that have grown in its glasshouse for the past 20 years. While autumn temperatures are sometimes chilly and the weather fickle, here the school holidays take on a summer feel with a garden that is especially lush when it comes to flowers and fruit: orchids, papayas, guavas… Autumn half-term is exotic in Honfleur!